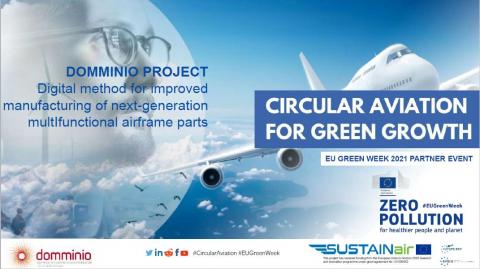 On the 8th of June, DOMMINIO participated in the "Circular aviation for green growth" online partner event, held in the frame of the European Green Week 2021 to raise awareness about how circularity in the sector of aviation can lead to greener aviation.
Project coordinator, Pablo Romero Rodriguez, presented DOMMINIO in a session dedicated to showcase research projects working on the development of key enabling technologies for circular aviation, expected to result in reduced resource consumption and emissions along the entire value chain, including production of aircraft, maintenance, and end-of-life solutions. During the presentation, the DOMMINIO technology was described and insights about its contribution to circular aviation were given.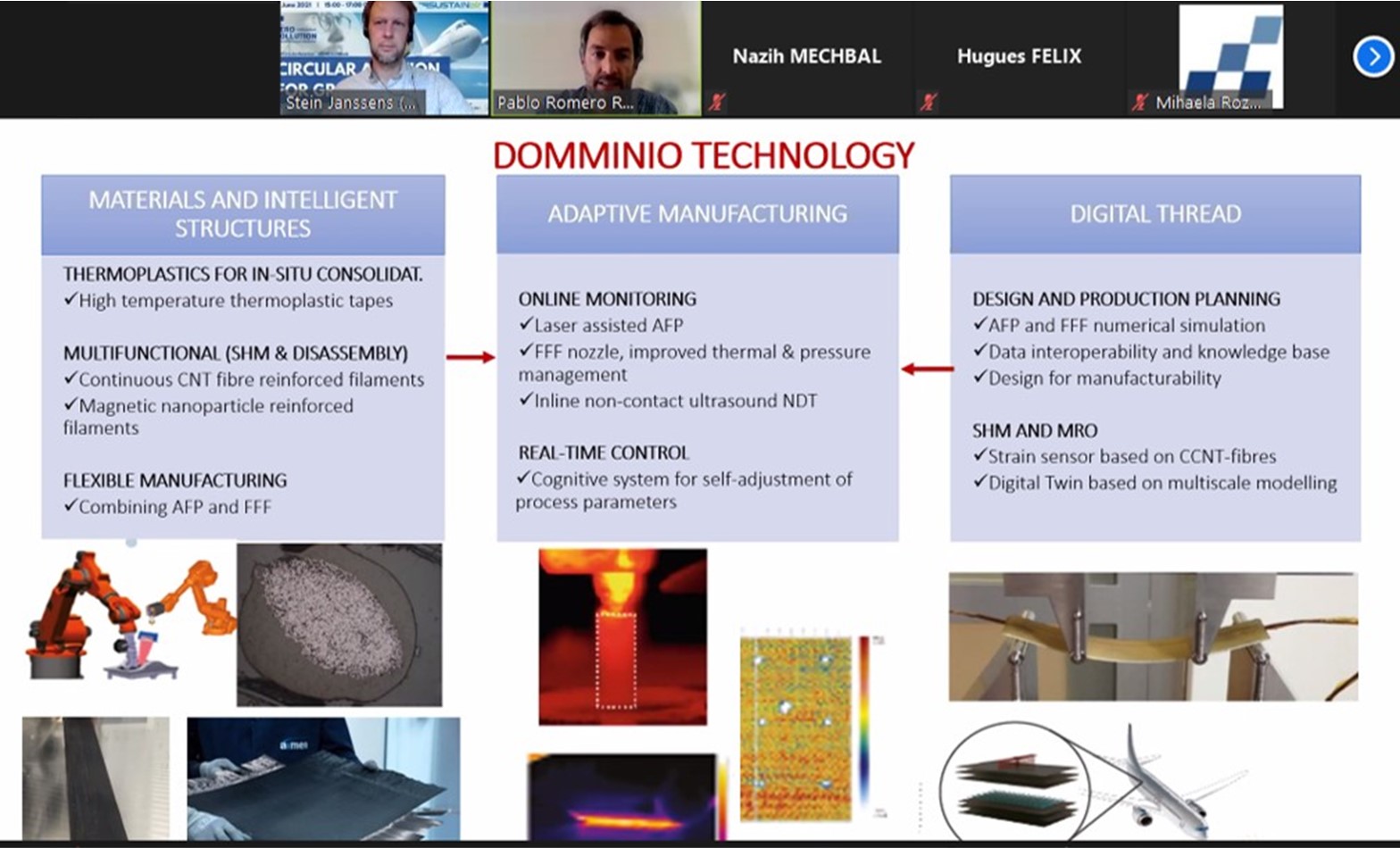 Download presentation here.
Read dedicated article in EASN newsletter here.