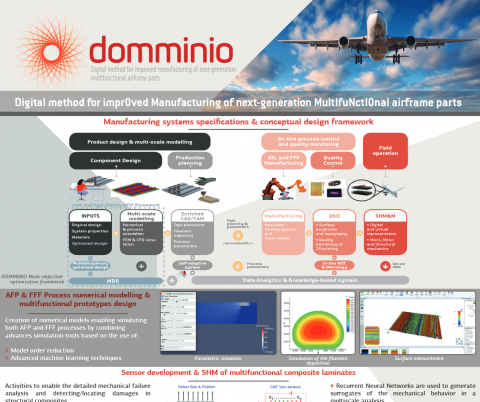 Currently on the project's 3rd semester, DOMMINIO's latest results were wrapped-up on a poster and were presented on JEC World 2022 (3-5 May 2022), by AIMEN project coordinators, and our partners NTUA and IRES.
JEC World is a leading event for composites professionals from all over the world, gathering the whole value chain of the composite materials industry in Paris, France every year.
Find the poster here.